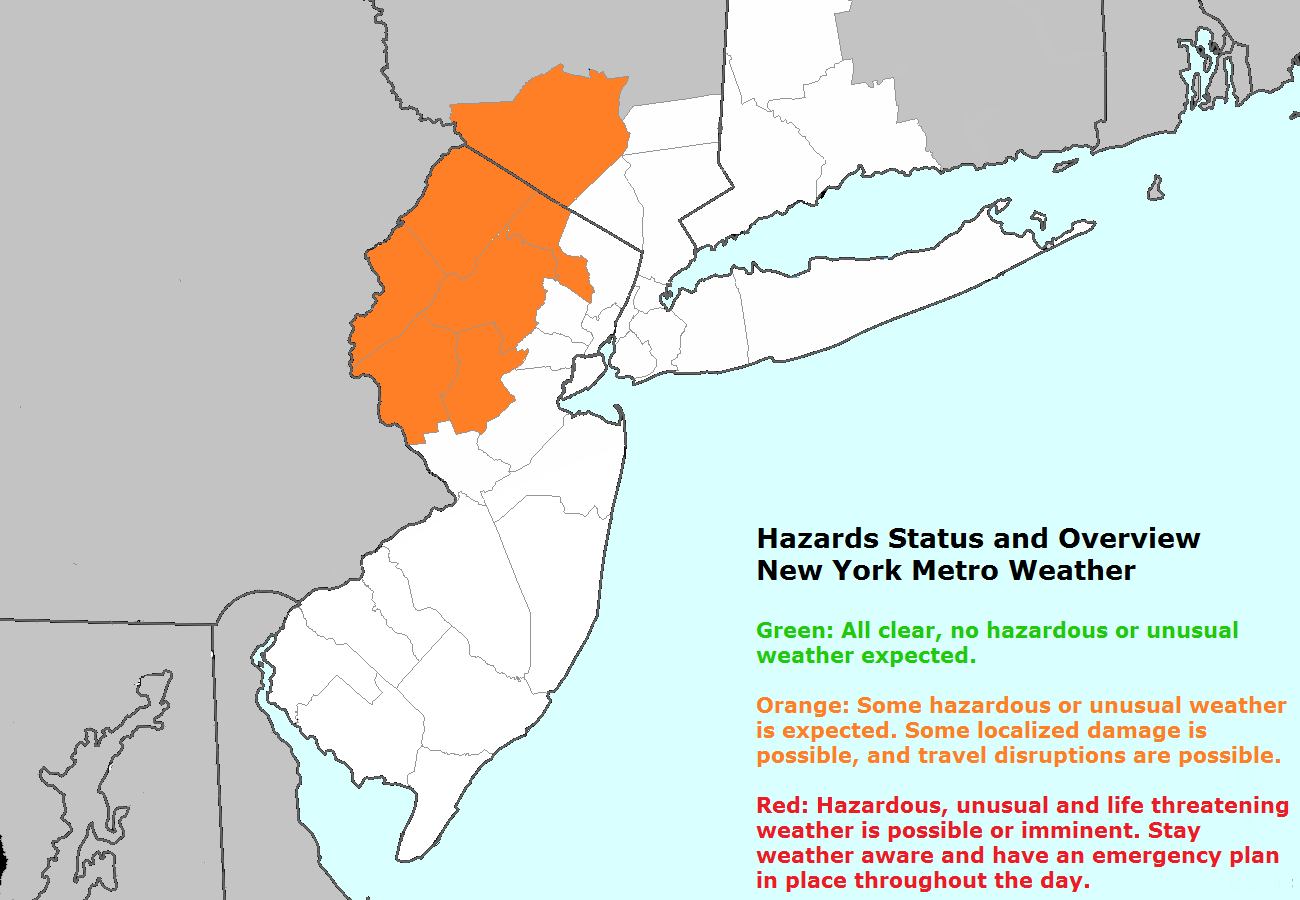 Updated: 3:30pm June 8th, 2015
June 8th, 2015 (Orange): Scattered strong to severe thunderstorms are possible across interior parts of New Jersey during the afternoon and evening hours on Monday. An approaching frontal system will interact with an unstable atmosphere, allowing for organized thunderstorms to form. These storms will be capable of producing strong winds and isolated tornadoes, as well as frequent lightning and heavy rain. These storms are most likely to impact the interior Northeast from Pennsylvania to New York State.
As they shift eastward toward New Jersey, they will encounter a more stable environment and weaken. The storms are expected to stay below strong and severe levels as they make their way toward New York City later on tonight. For up to the minute updates and information, please check our Social Media accounts.