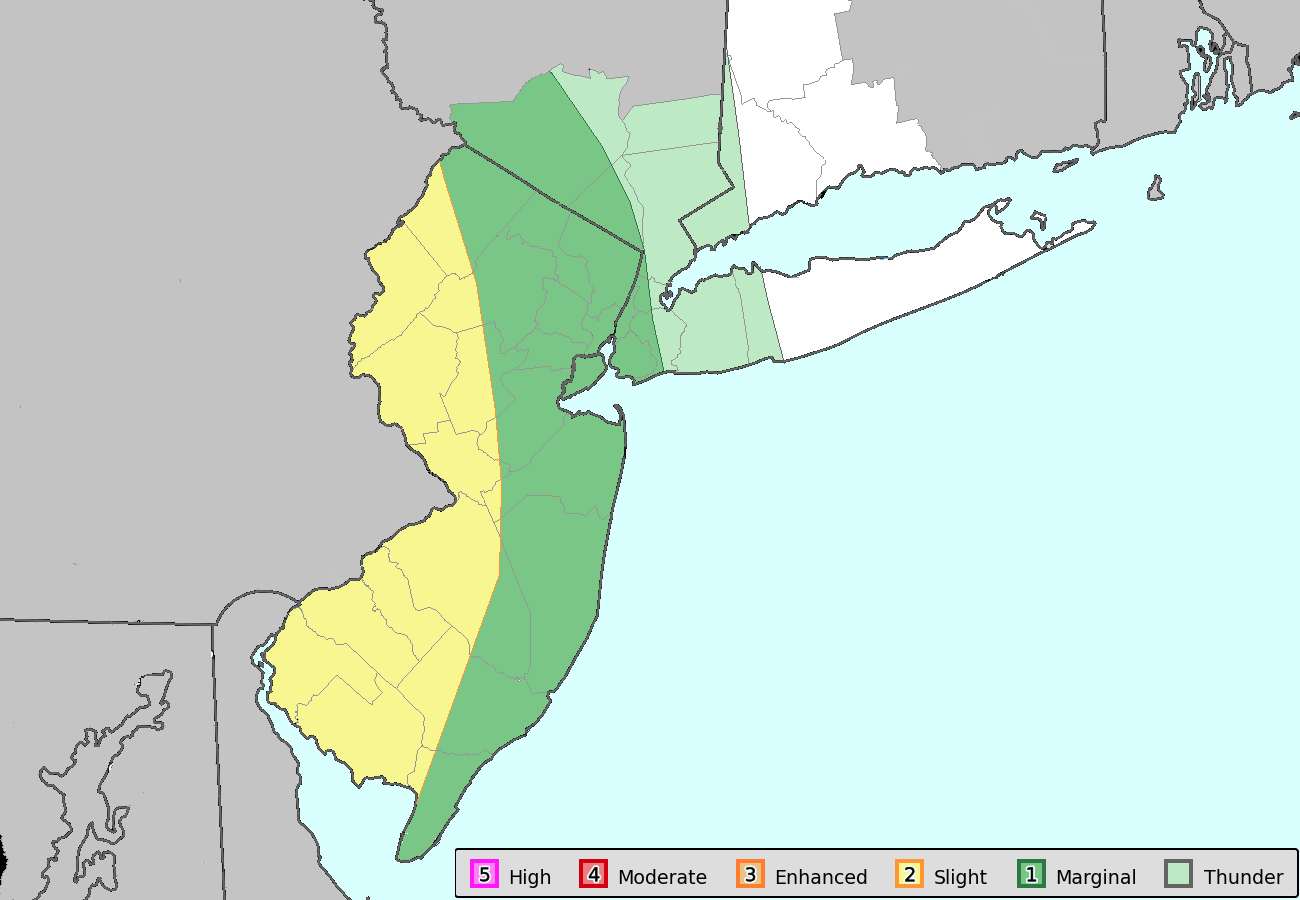 Thunder: None
Marginal: None
Slight: None
Enhanced: None
Moderate: None
High: None
Severe Weather Outlook
April 24th, 2014
There is no convection anticipated today.
JH
—
Info: This experimental page is scheduled to become a regular product by May 1, 2014. This page will feature localized and detailed information regarding the Storm Prediction Center's Categorical Outlooks for severe weather in our local area. When severe weather or thunderstorms are anticipated, a localized discussion written by our meteorologists will be included below the map. Additionally, the counties which are included in each risk category from SPC will be listed directly below the map. For more information on the upcoming changes to Storm Prediction Center's outlooks, click here. For basic information on how their outlooks work, click here.
You can view an example of what this page will look like during an active severe weather day here.