NASA will launch a sounding rocket from it's Wallops Island, VA facility tonight, and the result of intentional testing after the rocket deploys could bring a colorful cloud into the night sky from Virginia to Long Island.
Between 7 and 9pm (no specific time has yet been set), NASA will launch the suborbital rocket. Approximately 6 minutes after launch, the sounding rocket will deploy four sub-payloads containing "mixtures of barium and strontium".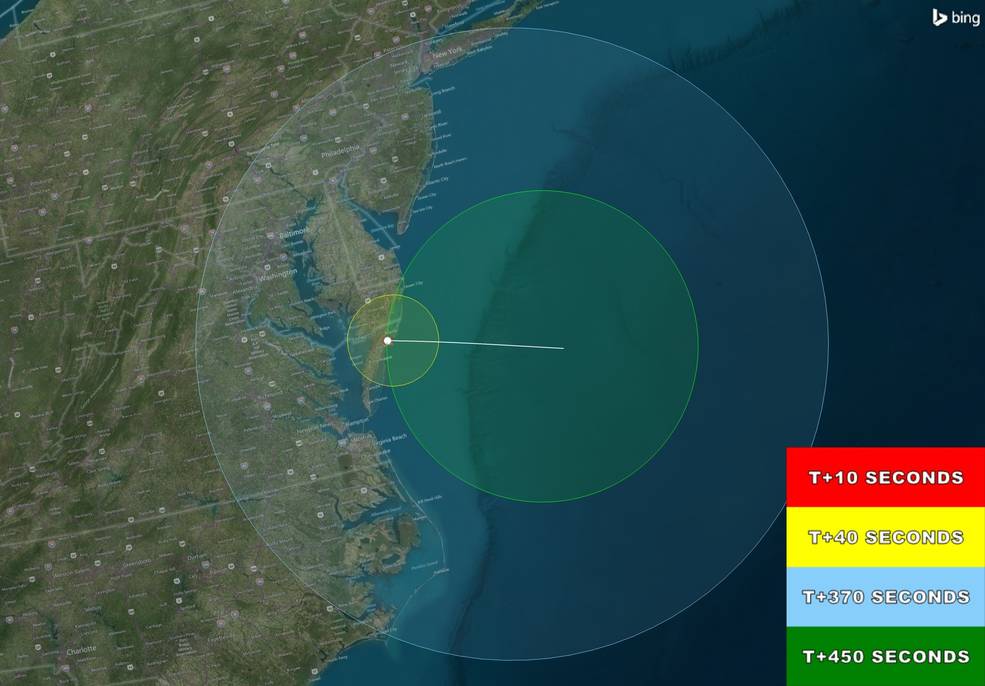 These elements are not dangerous in all. In fact, NASA says that these tests are integral to continued research.
Sounding rockets, also called suborbital rockets, are valuable tools in qualifying technologies for flight. During this suborbital flight, NASA will test a modified Black Brant sounding rocket motor, launch vehicle and spacecraft systems and sub-payload ejection technologies.
The cloud would be visible in our skies — to the southeast– with clear viewing conditions expected. While we can't speak of the potential "wow factor", the event certainly has the potential to be a cool sight.
Stay tuned for future updates including timing information.
Comments
comments
https://www.nymetroweather.com/wp-content/uploads/2015/10/Capture.png
195
761
John Homenuk
https://www.nymetroweather.com/wp-content/uploads/2017/04/oldlogo.png
John Homenuk
2015-10-07 14:27:22
2015-10-07 14:28:18
Colorful clouds could appear tonight after NASA rocket launch