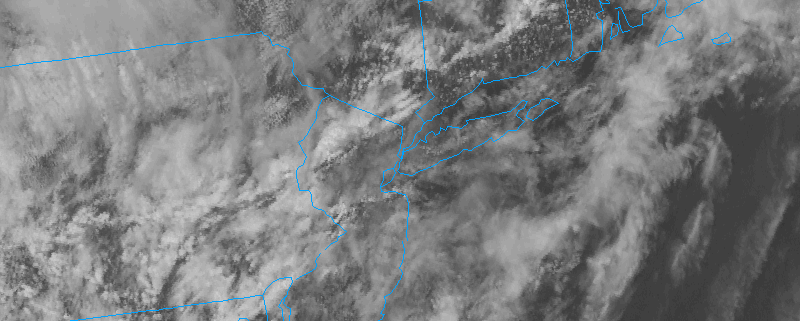 A warm, humid, and moist airmass remains in place today ahead of a cold frontal boundary. Clouds have inhibited the development of widespread atmospheric instability, but enough has developed to suggest that some storms this afternoon could be strong. Weak shear in the mid and low levels of the atmosphere will keep storms somewhat unorganized, and moving slowly. So given the moisture content in the atmosphere, these storms could be capable of producing localized flooding in very rain. These storms will eventually slip to the east/northeast of our area tonight as the frontal boundary slips east as well. Here's a roundup of news and information from the meteorology:
Strong thunderstorms and periods of heavy rain will again be possible later on Thursday. A stronger atmospheric disturbance approaching the area could force the development of storms with greater coverage and intensity than the past few days. Models, however, continue to waffle back and forth with this feature's exact track.
Much more pleasant weather is expected for the weekend. A high pressure will build southward and keep the very moist and humid airmass to our south. Highs in the 80's with sunshine are expected with only minimal chances of showers and storms.
The reason that tomorrow will have greater storm coverage than previous days this week is because we will have an organized storm system tracking just north of a stalled frontal boundary. While the exact track of the system is uncertain, if it stays just to our north, then it will be able to provide instability and sufficient wind shear. Additionally, it would be able to provide low-level turning in the wind fields, as the counterclockwise flow from a system just to our north will provide southeast surface winds, while the energy of the system aloft will provide fast southwest and west winds aloft.
This juxtaposition of instability, wind shear, and low-level turning means that some storms could produce strong wind gusts and even a few isolated tornadoes. The severe weather and tornado threat is highest in northern MD, PA, northern DE, and western NJ.
The threat for severe weather and tornadoes will have a hard time extending towards NYC because the southeast surface winds bring a marine layer to the coast, providing a stable layer that kills thunderstorm development. There is an outside chance that an isolated tornado threat shifts eastward to Central NJ during the evening, but the best threat will be to their west.
We will be sure to keep you updated as tomorrow's weather event unfolds.
Comments
comments
https://www.nymetroweather.com/wp-content/uploads/2015/07/1.gif
600
800
John Homenuk
https://www.nymetroweather.com/wp-content/uploads/2017/04/oldlogo.png
John Homenuk
2015-07-08 15:02:23
2015-07-08 15:14:27
Afternoon Roundup: Threat of storms stays in the forecast