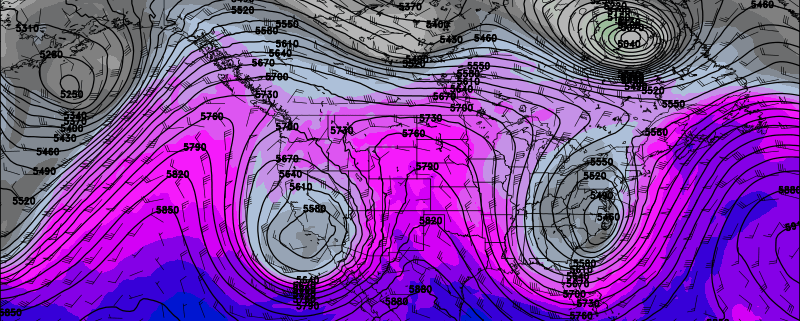 An anomalous blocking pattern has returned for the second time this Spring, but the sensible weather results will be quite different this time around. Instead of falling underneath a large blocking ridge of high pressure, as we did in early April, this blocking pattern has brought (and will continue to bring) persistent troughiness and unsettled weather to our area, as well as below normal temperatures.
The blocking pattern responsible for the troughiness is quite impressive. Higher than normal height anomalies are present throughout much of the Arctic, including Northern Canada and much of the Northwest Atlantic. This blocking is something that seemingly hid itself during the winter months — which some are certainly thankful for, as its presence would lead to extreme cold and snow. Unfortunately, this time of year, it has resulted in clouds, showers, and temperatures in the 50s for this entire week.
We're sorry! This post is restricted to members who have registered for our Premium Content.
(Already registered? Log In)
You really should join the movement and sign up as well. We treat you well, we promise.
You'll have unlimited access to technical discussions, long range outlooks, seasonal forecasts in advance, and storm re-analysis posts. Oh, and if that's not enough, you get access to all of our Analysis and Archive pages as well.
For only $10 a month, it doesn't get much better than that. What are you waiting for?
Comments
comments
https://www.nymetroweather.com/wp-content/uploads/2016/05/1.png
600
800
John Homenuk
https://www.nymetroweather.com/wp-content/uploads/2017/04/oldlogo.png
John Homenuk
2016-05-05 14:29:40
2016-05-05 14:30:49
Premium: Omega block returns, with different results