When our staff sat down to discuss the state of our company and the industry this past Autumn, there was one thing we all agreed was missing: There is no place on the internet for meteorologists, hobbyists, and students in the Northeast US to discuss the weather together in a controlled, fun, and interactive environment. We've partnered with some great friends, and worked with some wonderful colleagues, to bring you just that.
Today, we are introducing 33 and Rain, an interactive community where professionals, hobbyists, and students can discuss the weather in one place. With discussion forums, blogs, weather resources and more, the community we have developed will be a place for us all to learn, interact, adapt, and communicate.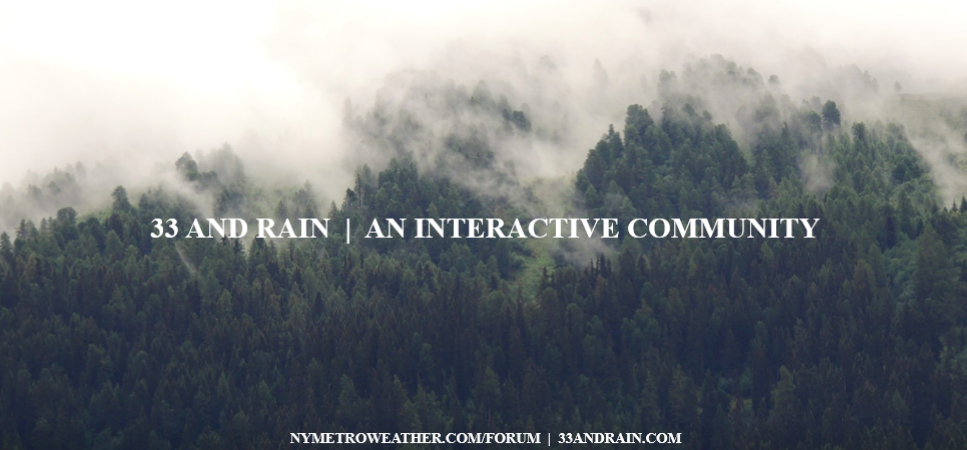 While still in its infant stages, the community will be built not just by our staff, but by the contributions of individual members. Weather resources, learning opportunities, events, studies, and research will all be added to the community as time goes on, building one of the best and most professional places to discuss the weather on the internet.
33 and Rain will include features such as live streams from our staff, Q & A sessions before and during storms, plus the opportunity to read about what goes on behind the scenes in the field of meteorology. It will also serve as a place to discuss the weather, the latest forecast models, and changes within our industry.
We are so excited for what this community will bring to you all — and cannot wait to begin building a place where we all can interact and discuss the weather in a professional environment. Stay tuned for more updates throughout the next several days with information on additional features. See you there!
Comments
comments
https://www.nymetroweather.com/wp-content/uploads/2017/04/oldlogo.png
0
0
John Homenuk
https://www.nymetroweather.com/wp-content/uploads/2017/04/oldlogo.png
John Homenuk
2016-12-27 10:05:15
2016-12-27 10:04:43
Introducing 33 and Rain: An interactive community