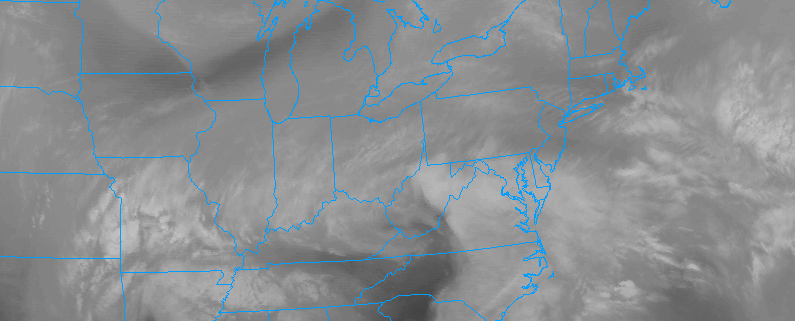 A large storm system will develop throughout the Eastern United States on Monday, organizing first in the lower Mid Atlantic region and then shifting northeastwards. A large upper level low will form in the atmosphere, with impressive atmospheric dynamics shifting from the Southeast states up the East Coast. The dynamics of the storm are impressive: A High Risk of severe weather has been issued by the Storm Prediction Center in Georgia and Florida today.
Gradually, a surface low pressure is forecast to develop from the Delmarva coast northeastwards off the coast of the Mid Atlantic. A large area of moisture will surge northwards up the East Coast, with significant lift in the atmosphere tapping into this moisture and aiding in the development of very heavy rain. Rainfall totals of 1-3″ are possible — with some flooding in low lying and poor drainage areas.
Embedded areas of torrential rain are likely as a low level jet (movement of wind in the lower levels of the atmosphere) approaches the area on Monday. This will cause enhanced moisture and lift with the potential for torrential rain. The impressive moisture will be characterized by precipitable water values (the amount of moisture available in the atmosphere) about 350% of normal for this time of year.
Making matters more significant is the presence of very strong winds just above the surface. A few thousand feet above our heads, winds of 60-80mph will be passing by as the mentioned low level jet strengthens. With the presence of a tight pressure gradient and strong low level jet, heavy torrential rainfall will act to mix some of these winds down towards the surface.
This will be especially true near and along the coasts of New Jersey and New York. The National Weather Service has issued High Wind Warnings for coastal areas of New York, New Jersey, and Connecticut. The potential for wind gusts over 60mph exists here — some of these winds could be damaging. The easterly, onshore winds could also result in minaret moderate coastal flooding during high tides on Monday and Tuesday.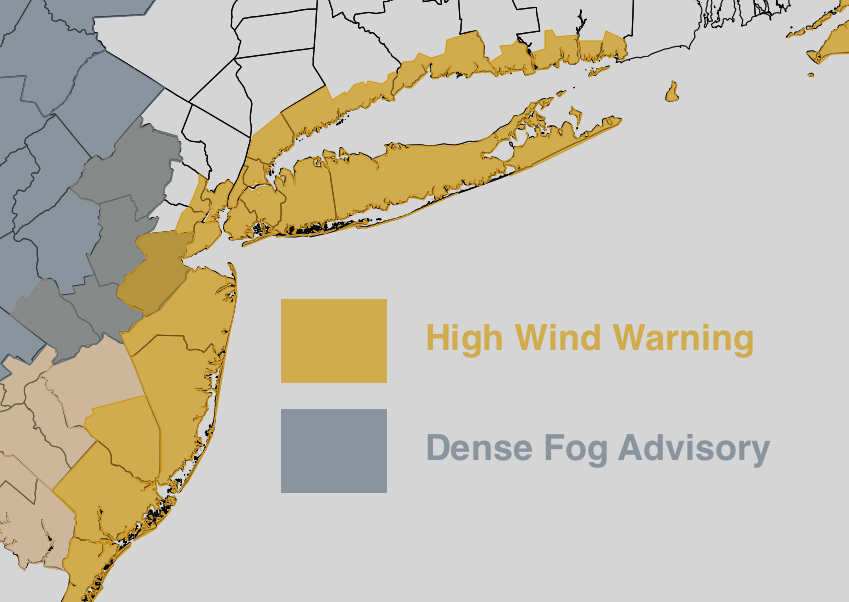 Stay tuned for more information and — if you're looking for detail and information like this multiple times per day, sign up for Zone Forecasts and get the latest.
Comments
comments
https://www.nymetroweather.com/wp-content/uploads/2017/01/Screen-Shot-2017-01-22-at-11.23.19-AM.png
327
795
Miguel Pierre
https://www.nymetroweather.com/wp-content/uploads/2017/04/oldlogo.png
Miguel Pierre
2017-01-22 11:24:57
2017-01-22 11:24:57
Public Analysis: Heavy rain and strong winds likely on Monday