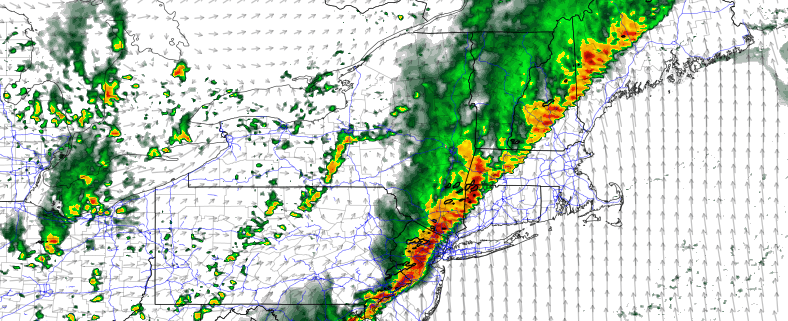 A cold front associated with an upper-level trough over the Great Lakes, will be approaching the region with some showers and thunderstorms by this evening, A southwesterly flow ahead of this front, will cause dewpoints to rise into upper 60s and 70s this by afternoon. This will result in very warm, muggy day with temperatures reaching the mid-upper 80s away from the coast, with some sunshine this afternoon. Sea-breezes near the coast will keep temperatures from rising out of the upper 70s to lower 80s. More southerly winds  will also lead high risk of rip current this afternoon along along south-shore facing beaches of NYC/Long Island and Central New Jersey.
We're sorry! The rest of this post is restricted to members who have registered for our Premium Content.

(Already registered? Log In)
Premium Members gain unlimited access to all of these premium posts, technical discussions, long range outlooks, seasonal forecasts in advance, and storm re-analysis posts as well as archives and weather models.
…For only $9.99 a month! What are you waiting for?
Comments
comments
https://www.nymetroweather.com/wp-content/uploads/2017/06/NAMNSTNE_prec_radar_011x.png
397
788
Miguel Pierre
https://www.nymetroweather.com/wp-content/uploads/2017/04/oldlogo.png
Miguel Pierre
2017-06-19 11:07:40
2017-06-19 11:07:40
Weekly Outlook: Strong-Severe T-Storms Today…More Tropical Moisture By This Weekend?