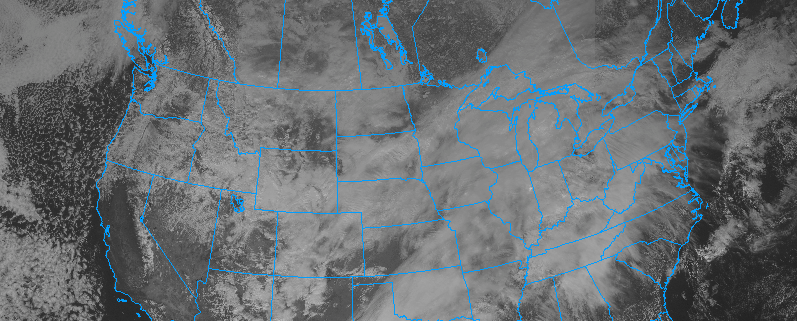 Yet again, the weather is completely divergent from the calendar, as we are tracking a severe weather event in the Northeast on Wednesday. This is following a moderate risk of severe weather in the Ohio and Tennessee Valleys today. It all starts with a warm front moving through the region tonight and early Wednesday morning, which will help make the already warm airmass even warmer, and also more moist. This will trigger some showers and possibly a rumble of thunder during the overnight and on Wednesday morning. Afterward, mid-level winds look to dramatically increase in strength as dynamics become extremely impressive ahead of a strong cold frontal boundary.
There will also be an elevated mixed layer (EML) moving into the region, which further helps promote high amounts of mid-level instability — perhaps more than we had on Saturday. We also have more deep-layered wind shear thanks to extremely fast westerly winds aloft, which could lead to multicellular clusters and even some supercells forming on Wednesday afternoon. The EML and westerly mid-level winds also lead to more dry air aloft, which is favorable for hail formation as well as being able to efficiently transfer strong winds down to the surface via density momentum. Saturday's soundings were more moist aloft, and also had a marine layer closer to the coast — so in a lot of ways, this setup has a higher potential than Saturday's storms, which is saying a lot.
But the devil lies in the details, and there are a few factors that make this setup have a much higher bust potential than there was for Saturday's storms. Saturday was pretty much a guaranteed setup to get a solid line of thunderstorms, but not truly good severe potential from I-95 and east. Wednesday will have much higher potential but also have a few more things that could go wrong and prevent widespread severe convection.
https://www.nymetroweather.com/wp-content/uploads/2017/02/Screen-Shot-2017-02-28-at-3.23.47-PM.png
375
797
Doug Simonian
https://www.nymetroweather.com/wp-content/uploads/2017/04/oldlogo.png
Doug Simonian
2017-02-28 15:24:39
2017-02-28 15:24:39
Technical Analysis: Northeast US Severe Weather Wednesday